Lee Tai's 3D Surgical Planning Software Wins Gold Medal at 48th Geneva International Exhibition of Inventions
MAY 15, 2023
Lee Kee Group is pleased to announce that its subsidiary Lee Tai Precious Metal Company Limited has been awarded the "Gold Medal with Congratulations of the Jury" at the 48th Geneva International Exhibition of Inventions (the "Exhibition") in recognition of its collaboration with the Department of Orthopaedics and Traumatology, The Chinese University of Hong Kong to create semi-automatic 3D planning software for osteotomy jig generation.
The gold medal with congratulations is the highest-class medal in the Exhibition, one of the world's most prestigious innovation events.
The 3D planning software designs and creates surgical templates (i.e. jigs) for 3D printing for osteotomy surgical procedures that are fully customized to individual patients, using AI algorithms that automatically segments medical images. This technology reduces planning and surgery times, shortens surgery waiting lists, improves efficiency and ultimately benefits the community as a whole.
Mr. Patrick Chan, Executive Director of Lee Kee Group, said, "We are very pleased to see our latest invention win the highest-class medal from the expert jury panel at the Geneva International Exhibition of Inventions. With AI and 3D printing technologies set to drive the future of medical innovation, Lee Kee is proud to be a pioneer in this field given our leadership and history of innovation in providing quality metals and metal solutions to various industries, as well as solutions beyond metals that benefits all of society".
"Through Lee Tai's cooperation with the Department of Orthopaedics and Traumatology, The Chinese University of Hong Kong, we are further strengthening university-enterprise collaboration in Hong Kong while supporting its development as a technology and innovation hub."
About LEE KEE Holdings Limited
LEE KEE, established in 1947 in Hong Kong, is a leading solutions provider for the metals industry, which specialises in providing quality metal materials and value-added solutions to customers. With an extensive and strong portfolio of worldwide suppliers and customers, LEE KEE continues to be a major zinc alloy importer in the PRC. Lee Kee Group Limited (a wholly-owned subsidiary of the Company) has been an Associate Trade member (Category 5) of the London Metals Exchange since 2014 – the first such member based in Hong Kong.
For more information, please contact:
Think Alliance Group
Henry Chow
Tel: +852 3481 1161
Email: henry.chow@think-alliance.com
Matthew Schultz
Tel: +852 3481 1161
Email: matt.schultz@think-alliance.com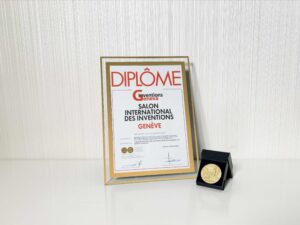 Subscribe to our Newsletter
Lee Kee Newsletters are issued quarterly to highlight the ways we are brining our value to our customers, covering market news, technical updates and corporate information.
Subscribe
Follow us on Wechat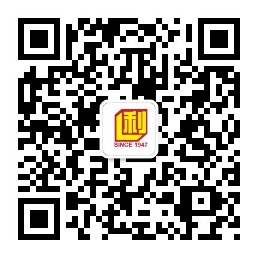 Contact Us