Lee Kee Group awarded the Most Innovative Enterprise Award 2023
JUNE 30, 2023
Lee Kee Group awarded the "The Most Outstanding Metals Value Solutions Provider of the Year Award by the Most Innovative Enterprise Award 2023 organized by BUSINESS INNOVATOR.
The Most Innovative Enterprise Award acknowledged the outstanding achievement of enterprises from different sectors with a spirit of breakthrough and innovation, driving industry development through creativity. The theme of this year award" is "Together, We Rise Again," which aims to bring together elites from various industries to jointly lead new economic growth, aligning with the spirit of unity among Hong Kong people who enjoy coming together to create new business prospects.
It is significantly meaningful for Lee Kee Group to receive the "Best Metals Value Solution Provider of the Year Award", which further recognizes the Group's unwavering commitment to excellence and production innovation, advancing innovative thinking, as well as its dedication to creating value-added solutions for the metals industry, strive in breaking through with new and innovative ideas that drive the industry forward.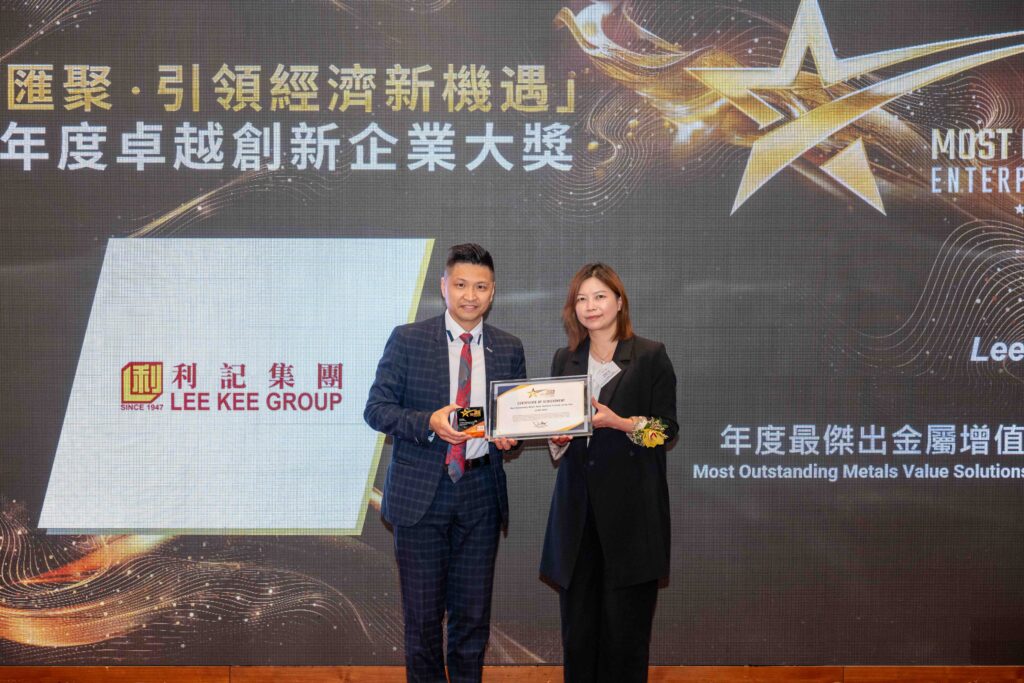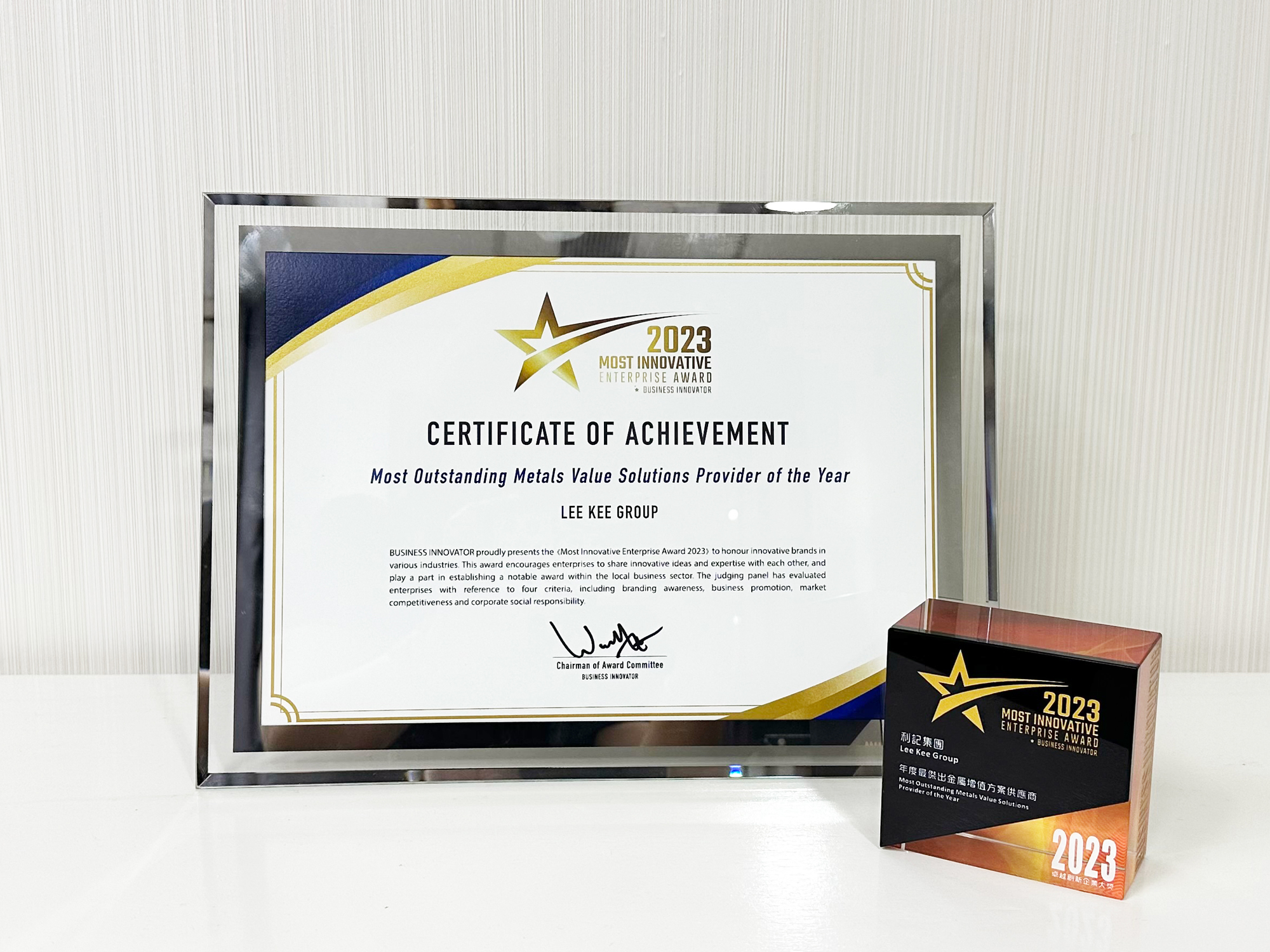 Subscribe to our Newsletter
Lee Kee Newsletters are issued quarterly to highlight the ways we are brining our value to our customers, covering market news, technical updates and corporate information.
Subscribe
Follow us on Wechat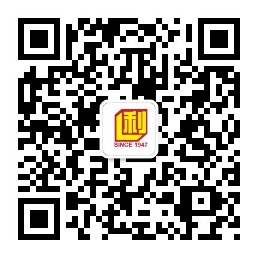 Contact Us