"I Love…Earth" Staff Activity to Support World Water Day and Earth Hour 2023
MAY 9, 2023
Lee Kee Group once again demonstrated its commitment to sustainable development by organizing the "I Love…Earth" staff activity on 24 March 2023 to support the United Nations' World Water Day and the World Wildlife Fund (WWF) Earth Hour 2023.
The gathering aimed to raise awareness and support for two important causes: the UN World Water Day, which was held on 22 March with its theme of "Accelerating Change" to address the global water and sanitation crisis. And Earth Hour, which was held on 25 March where participants turned off their non-essential lights for an hour in support of the environment.
Lee Kee Group has long been committed to promoting sustainability culture and integrating environmental awareness into both work and daily life.
During the event, in addition to sharing the green action commitment, staffs scanned a QR code to download the "I love…the Earth" Whatsapp sticker to share the message of environmental protection to relatives and friends and pledge on sustainability actions to love and care for the planet. Attendees enjoyed the local handmade cookies that were custom-made by a pastry crafter, creating green messages in eatable drawings of love the earth.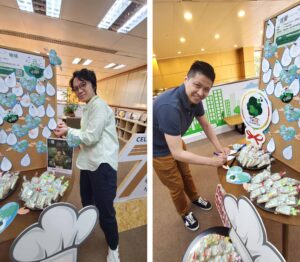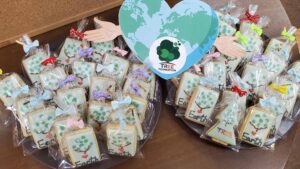 The event was initiated by the T.R.E.E. Foundation, which evolved from the Group's CSR Committee dedicated to enhancing the company's focus on stakeholders, community engagement, and environmental protection.
Related links
WWF Earth Hour: www.earthhour.org/
UN World Water Day: www.un.org/en/observances/water-day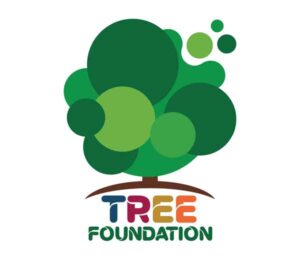 Subscribe to our Newsletter
Lee Kee Newsletters are issued quarterly to highlight the ways we are brining our value to our customers, covering market news, technical updates and corporate information.
Subscribe
Follow us on Wechat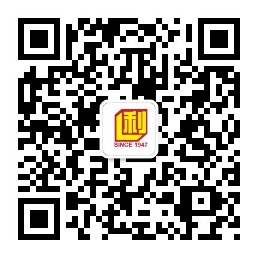 Contact Us